Six Things You Didn't Know About Paronella Park in Australia
Written by

NewsServices.com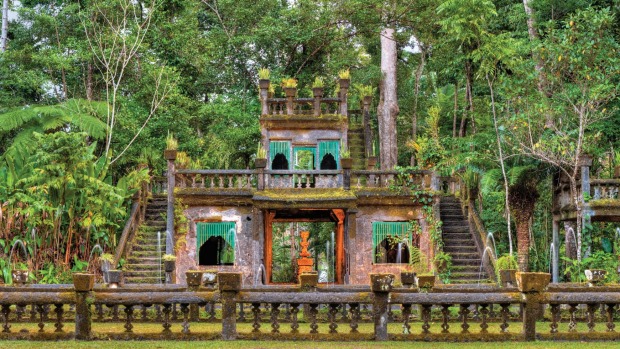 Paronella Park is one of the most well-known attractions of tropical Queensland, and a must-visit spot in anyone's itinerary who plans on visiting Cairns when they come to Australia. Besides enjoying the best Australian online casinos to fill their time in Australia with fun activities, tourists can visit Paronella Park for a magical experience in faraway fairytale land.
Read on as we take a closer look at the six things you didn't know about Paronella Park in Australia.
Popular Wedding Spot
To no one's surprise, this magical location is a popular spot for lovebirds who want to get married in the presence of their loved ones. Paronella Park hosts nearly fifteen weddings each year and is also one of the most popular spots for awaiting couples to pop the big question. Maybe it is the beautiful architecture or the captivating aura of the place but this park really brings out the inner romantic in all its visitors.
Carbon Neutral
One of the most fascinating things about this park is that it is completely self-sustaining and carbon neutral when it comes to powering on-site things like powerful lights that keep its atmosphere alive. The park even has its own electric vehicle charging station, thanks to its hydroelectric power plant that provides juice to not only the park but also some of its surrounding locations.
Majestic Waterfall
The park has a fifteen-meter high waterfall that provides a soothing backdrop to the daily tourist activities. Besides a majestic large waterfall, there is also a smaller one located inside the park. Named Teresa Falls after the daughter of José Pedro Enrique Paronella, the pioneer of the idea behind the creation of Paronella Park. One can only imagine how captivating must be the sight in the times past, with guests weaving their magic on the ballroom floor.
The Ballroom
Paronella Park in all its vintage glory featured a ballroom that would put the parties from Jane Austen's writings to shame. The once glorious ballroom at Paronella Park was used for a multitude of events, including parties, dances, wedding ceremonies, and other celebrations. The ballroom used to have its own eponymous ball made of intricate mirrors that further added to the beauty of the unique party venue.
The Ultimate Gift
While most men might get their romantic partners a ring to showcase their love, José Pedro Enrique Paronella, a unique visionary who traveled to Australia from Spain, constructed this castle to profess his love for his beloved wife, Margarita Paronella. While building this castle might have taken nearly six years, the fruit of his love remains forever for the world to see.
Conclusion
Paronella Park is one of the best spots in tropical Queensland and a true escape from the stresses of daily life. Do not forget to put this spot when planning your next travel itinerary for Australia.