The Biggest Lottery Jackpots Ever Won in Australia
Written by

NewsServices.com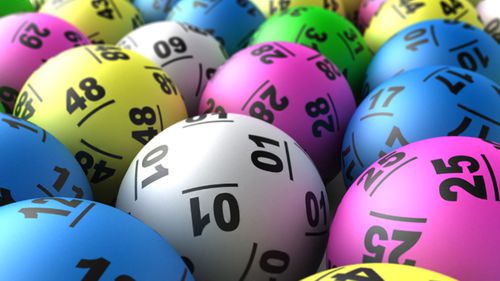 Lotteries have always been the major talk of town when it comes to making fortunes of a lifetime and Australia is not a shy contender in the gambling business.
As we venture deeper, we will explore some of the biggest lottery jackpots ever to have been won in Australia so hold on to your biddings for this one folks!


Powerball Winners
With a heavy stroke of luck, Powerball could be your ticket to becoming the next millionaire.
The game revolves around taking part in a grand draw and as the number of people increases, so does the prize money.
This prize money peaked on 19th September 2019 when three people ended up sharing the top prize of 150 million dollars!
One of the winners, who was from Sydney, revealed how he decided to not be the odd one out and ended up buying a ticket because everyone else was buying them.
The other two, who were both from Queensland, talked about their ambitions and shared that they would spend the winnings to travel the world and make their dreams come true!


QuickPick 2008
When it comes to the biggest lottery jackpots, you can never miss this. Back in June 2008, one lucky man from Melbourne won the highest QuickPick ticket worth $58 million!
The man would later on go and spend his winnings on his house, charity and clearing his debts.


The Golden Casket Lottery of 2009
2009 was a time to be alive and these two lucky winners couldn't agree more. One from Gold Coast, while the other from Adelaide, they both managed to win a staggering $53 million!
The irony came from the fact that one of them bought the ticket for the first time in his entire life!
Like most other winners on this list, they went on to use that money for charity and donations.


The Oz Lotto Jackpots
When a baffling eight million tickets got sold in the Oz lotto Jackpot back in 2012, it not only made it to the headlines but also brought a heft prize money of $111 million which was shared amongst four winners.
History repeated itself next year when a few friends managed to win the biggest lottery jackpot of 2013, converting a few cents worth change into $70 million making it the biggest winning in a single ticket in the history of Oz lotto Jackpot!
Two years later, a prize pool of $60 million was won by three lucky winners from Brisbane, Western Australia and Northern Territory. They too, ended up donating a hefty amount in charity later.


Lotto Jackpot of 2017
In 2017, a couple managed to win a staggering $50 million from a Lotto Jackpot. The couple later on revealed that the wife forced her husband to buy the ticket.
Little did they expect to end up being so lucky! The couple decided to continue their jobs and use the prize money to help secure their future.


Conclusion
With these, we come to the end of our list for some of the biggest lottery jackpots ever to be won in Australia. If you're feeling optimistic head on over to australianonlinecasinosites.com and try your luck today.