A Fantastic Trip in Sydney, Australia With Minimal Spending? Here's How
Written by

Business Daily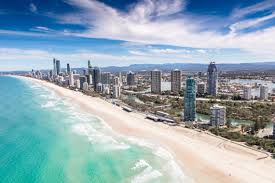 Sydney is better known for its all natural beauty and distinct culture. Yet, a trip and overall lifestyle can prove to be a little expensive, more so if you're operating on a tight budget. Even so, anybody can get to experience the best of Sydney's culture, food, nature, and nightlife without bleeding your pockets. Here's how.
Explore and Relax at Free Beaches
A walk along the beach is always much appreciated -and Sydney happens to have several of those for Free! Sunny days are the best time to explore the beaches. However, you are advised to stay off the weekends as they're often crowded and you're left fighting for space. Bondi is the most famous, but there are also other great options such as Manly, Watson Bay, Cogee, and Bronte Beaches.
Explore Backpacker Bars and Taste Cheap Drinks
If you've been around Sydney, you obviously have noticed that drinks can be somewhat expensive with beers averaging 10AUD! Therefore, a cheaper alternative is always appreciated especially when operating on a tight budget. Backpacker Bars at King Cross provide a wide alternative of options for cheap pints in the area. Also, Popping into casino australia does chip in some extra fun.
Take a Nature Walk
Sydney has always been praised for the great beauty it portrays through its serene nature. Therefore, you can be sure to explore some satisfactory sceneries during a simple nature walk without spending as much. In addition to the stunning coastal walks, Sydney's harbor and coastal cliffs are equally breathtaking. Many people opt for the two hour long Coogee-to-Bondi nature walk, Watson's Bay and the Spit-to-Manly Walk.
Other walks worth it include 2 hour Jibbon Beach Loop Track, 1 hour Chowder Bay to Balmoral Beach, 1.5 hour Watsons Bay to Dover Heights, and 2.5 hour Rose Bay to Watsons Bay walk.
Try Budget-Friendly Awesome Foods
A trip is never quite complete without having tasted your destination's dish cuisines. Luckily, Sydney offers an array of mouth watering delicacy spots at a fairly cheap price. Make sure to try the multiple sushi trains where you will be sure to spend 10-20AUD for a satisfactory fill. Also, Chinatown is no exception with their noodle and dumpling shops offering less than 20 AUD meals.
Other popular budget friendly spots include; 'Spice I am' for Thai food, 'El Jannah' for chicken and sandwiches, 'Spicy Joint' for spicy chinese food, and 'Wish Bone' for Fried chicken and Poutine.
Conclusion
Sydney is without a doubt a vibrant and great city to explore while in Australia. Being a beach city with also an incredibly wide array of great cheap options means there's a plethora of fun activities to try out at a budget friendly price. Have fun in your next adventure!