How Does Negative Gearing Work?
Written by

NewsServices.com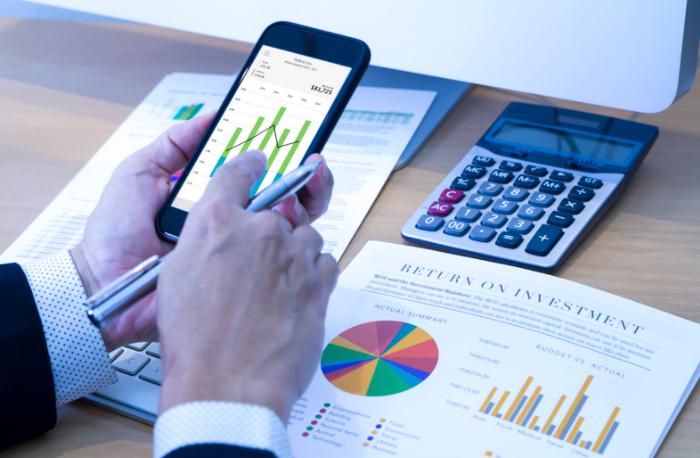 You may have heard negative gearing mentioned by an investor or in the media and you may have wondered what it means. "Gearing" is the act of borrowing funds to purchase an asset and you might hear about this often. This is because the gearing policies of the government have had a sizable impact on the property market, making it irresistible to investors and this impacts everything from the amount of properties that are available right down to the amount on average of weekly rent.
There are three main types of gearing and those are positive, neutral and negative. So, what exactly is negative gearing? Negative gearing is the process where money is borrowed and then invested inside of an asset (often this is a property) and then the income derived from that investment such as rent is less than the amount of expenses for that property. This means that you are operating this investment at a loss.
The main reason that people invest in a property is to make a profit, so a loss is not what they want. However, the laws in Australia allow an investor to deduct those losses on their investment property from their taxable income and this makes it easier for them to invest in property. For the investor, the ability to deduct losses from taxable income is the principle benefit and this is how the rental housing supply often sees annual increases.
Many investors purchase properties to rent to tenants and are not expecting to make a profit through the rent. They purchase properties as an investment and intend to make their profit over the long-term through capital growth. Investors purchase properties hoping their value will increase to the point where they can eventually access their healthy profit through the sale of that property.
Many investors want to be able to limit their losses until they can sell their properties at a profit. Negative gearing will assist them in that goal. Negative gearing works when the investor makes more money from the property through capital growth than they will lose through a shortfall on rental profits.


What Does Neutral Gearing Mean?
The concept of neutral gearing is where you borrow money so that you can make an investment in an asset. The income that you derive from that investment is then equal to your expenses. Generally, this means that you will break even on your investment and will not be able to deduct any losses from your investment from the taxable income that you earn.
What Does Positive Gearing Mean?
The concept of positive gearing is where you borrow money for an investment, and you earn more money through that investment than what you spend on expenses. You consistently earn money from your investment property, and you will also earn a capital gain when you sell your property if property values increase while you own that property. Since you are earning income from your property you are not able to make any deductions from your taxable income and that means that the income you earn through your investment property is not tax deductible, instead you will pay income tax on that income. As an investor, using your surplus income from your investment properties can be used to reduce your loan. Since there is high competition among landlords, it is not always a possibility that rents can be increased to a higher level which will allow them to earn a profit on their property investment.
Capital Growth is Important
When an investor purchases a property and its value increases by around 10%, they are still paying interest on their loan, and this may mean that they are not seeing a profit through rent. The reason for this is that they might receive less money in rent than they pay out in profits. Eventually, when the investor sells the property, their capital gain through the sale is the difference between the amount that they invested in the property with deductions of fees incurred for the purchase and the price that they sold the property for. The remainder is the amount of money made as a profit from the sale and that is taxable income.
What is Needed to Make Negative Gearing Work
Negative gearing is a way to make money if the long-term capital growth of your property is more than the money you earn with the rental shortfall. Investors are allowed to make a deduction of their losses when they purchase an investment property from their taxable income. What this does is effectively opens up the possibility for more people to be able to invest in property at any time, instead of having to wait for a time when they are able to rely on positive gearing.
This helps to reduce rental prices and works to increase the amount of rental housing available on the market. Investors need to have access to a reliable cash flow that covers the pre-tax costs of borrowing funds while earning enough money to be able to make payments on their loan. These investors also need to be able to hold their investment property for a period of time that allows them to grow the investment to the point where the profit that they will make from selling it adds up to more than the shortfall they experienced with rental profits while they owned the property.
If you are thinking about which gearing strategy will be best for your situation, you may want to consider meeting with a financial advisor who can explain all of the options to you. This will help you to have a better understanding of the potential of the rewards and the possible pitfalls.